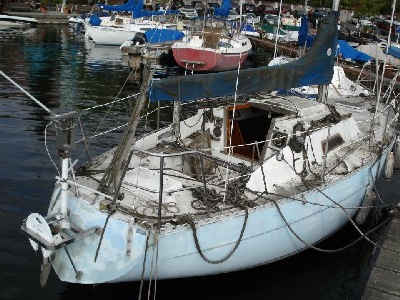 [


I have been working on yachts for more than ten years. Some of the
things that I enjoy doing include washdowns, buffing and waxing and
even interior cleaning. I have also cleaned tenders, cleaned teak, cleaned
canvas and enclosures, and even cleaned engine rooms. I have several
customers' boats that I have worked on for more than five years.Some
of my customers have included yacht brokers, insurance brokers, real
estate brokers, Microsoft managers, marine salesman, charter yacht
owners, doctors, dentists and business owners.

For the following pages, I thought I would highlight each page with a
yacht I worked on. The photographs taken were from a Grand Banks
Yacht that I buffed and waxed. Hopefully, the photographs will give you
an idea of the quality of my work.